Company Profile
President's Message
Company Profile
President's Message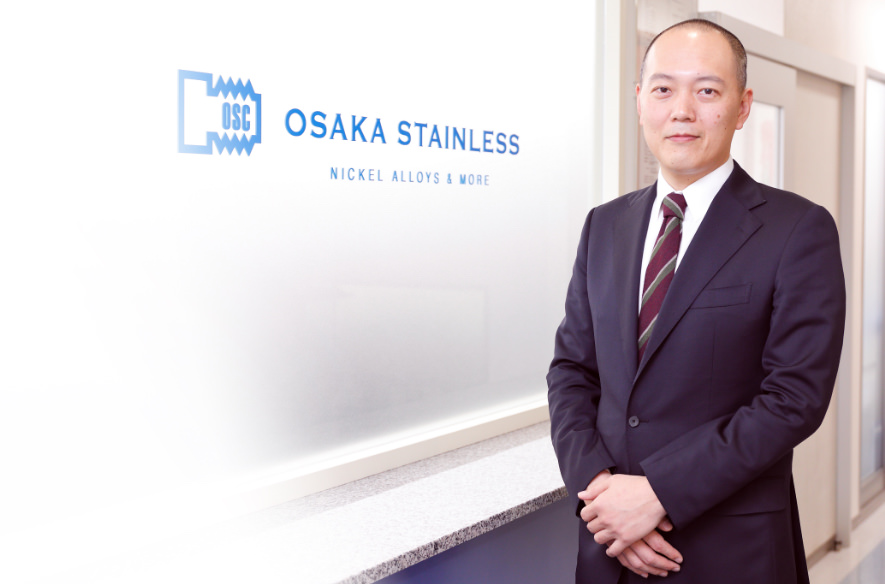 Since its foundation in Kujo—the town of bolts—in 1973, Osaka Stainless has been dedicated to a vast stock of niche materials, fast delivery times, and small-lot orders. We were among the first in the industry to supply materials from overseas manufacturers, and have been constantly working to increase the grade and size of stainless steel/nickel alloys we carry. Recently we have expanded our inventory portfolio to cover materials that comply with various international standards. We take pride in contributing to manufacturing world-wide.
The acceleration of globalization and technological innovations in recent years has led to the realization of new products and services that go beyond our traditional way of thinking, resulting in the need to be constantly adaptable. Because of this we believe our mission is to be constantly forward looking and capable of quickly responding to any new needs. The drastically changing business environment reminds all of us at Osaka Stainless that we need to endeavor to reach out to customers so that we can provide them with the greatest level of safety and confidence under our corporate philosophy of the five Confucian virtues: benevolence, justice, courtesy, wisdom, and sincerity.
Toru Yaga
Representative Director and President
Osaka Stainless Co., Ltd.