Preventing defective and non-conforming materials.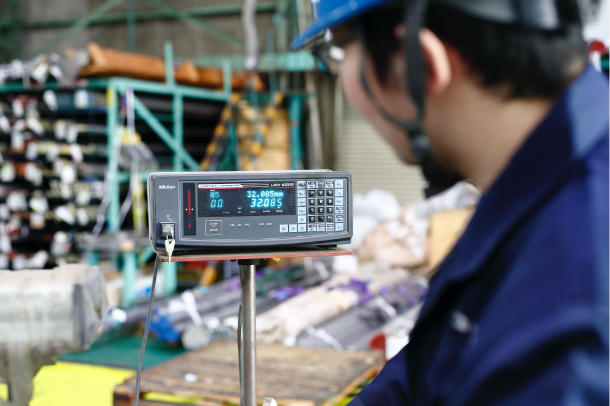 Exact process control is implemented from order placement and the receipt of materials right through to shipping. We have both heat number control and lot control in place to ensure total traceability. Furthermore, PMI tests (simplified chemical composition tests) are conducted on all material after receiving and before shipping to prevent material mix from entering or leaving the place.
Traceability right back to the order and receipt of all materials and products.
Identifying the lots of rejects.
All products are digitally documented.
AS9120 certified metal materials are subject to stringent control to ensure quality.
We utilize a large number of the latest optical devices as well as analog measuring instruments such as calipers and various gauges. Our highly sophisticated inspection system enables rigorous quality management.
We have also been involved in solving material-related problems in cooperation with research institutions such as universities.
Purchasing & Receiving Control
To fully meet the needs of customers in various countries and industries, we only place orders for metal materials after having determined the details of specifications with steel mills. Receiving inspections of all the metal materials take place in accordance with ISO9001 to ensure the reliable quality. AS9120 certified metal materials are subject to stringent control to ensure quality.
ISO 9001 Process Control
Complete inspection and progress control of metal materials and processed goods based on ISO9001 take place, commencing from the receipt of an order and right through to shipment. The progress of the processes and the inspection records kept after shipment are controlled within the system along with the heat number and in-house lot number to deliver the precise products to our customers on time. As with the purchasing and receiving control, any metal materials under AS9120 certification are subject to even more stringent control.
Traceability Back to Material Receipt
To ensure complete traceability, we control all metal materials and processed goods—from our receiving to the delivery to customers—using the consistent charge number and in-house lot number, and keep records of all in-process inspections.
If any nonconforming materials or processed products are found after delivery, the records aid us identify the workers involved with and the charge/lot numbers of the materials, thus ensuring to determine the cause and take corrective actions to prevent recurrence.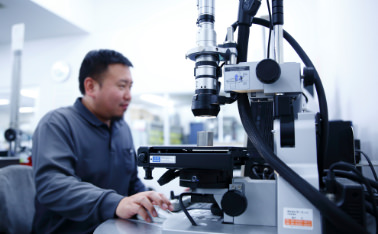 AS9120 certified metal materials are subject to stringent control to ensure quality.
Metal materials under AS9120 certification
Color variations with work instructions

While light green or blue is used with our regular work instructions, conspicuous yellow sheets are used for those of metal materials that fall under AS9120 certification to draw more attention.

All materials PMI tested

Although we normally take samples for PMI tests at the time of receiving and shipping, we conduct 100% PMI tests on those materials.

Personnel Certification

We have employee skill maps in place for use in certifying the level of our personnel's technological skills, which limit the handling of metal materials under AS9120 certification to Level 2 or higher workers. Work is handed over to the next process only between the certified workers.

Rejects locked away

All rejects are isolated and then stored; but with metal materials falling under AS9120 certification, we also lock them in a specific storage site to prevent any mixing of isolated rejects and ensure "No wrong materials."
What is AS9120?
AS9120 is a quality management system used in the aerospace industry, in which obviously safety and reliability are considered paramount. This standard applies to logistics providers involved in the supply chain of the aerospace industry as well as any related wholesale and retail companies.
Acquiring AS9120 certification has allowed us to provide "even more confidence" to our customers in addition to the strict lot and traceability control that they know we have long been committed to.
Certified standard

AS9120B

Certification body

DNV GL

Certified date

February 24, 2020

Certification number

10000319412-MSC-ANAB

Scope of certification

Sale, import, and export of metal materials

Certified business facilities

Head office, Kawaguchi Material Center, Kawaguchi Cutting Factory, and Kawaguchi Warehouse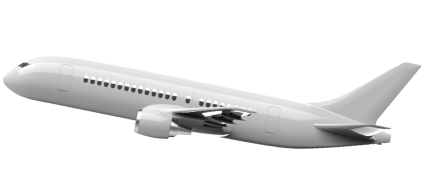 Inquiry/Request for information
Business hours: 8:00 – 17:00※closed on Saturdays, Sundays and National Holidays
TEL 81-6-6586-5626FAX 81-6-6586-5858
Inspection instruments
Using a large number of its own state-of-the-art inspection instruments such as digital microscopes, CNC coordinate measuring machines, and image dimension measurement systems, Osaka Stainless provides accurate results with exact numeric values. We are also equipped with some unique instruments such as permeameters, straightness measuring instruments, and radiation dosimeters.
CNC coordinate measuring machine

Mitutoyo Crysta-Apex C

This particular instrument can measure the width, depth, and height at the same time and hence can be used in more critical measurements.

Image dimension measurement system

KEYENCE IM-600

Simply place a target in the measurement area (within φ200mm x 300mm), and this instrument can easily and accurately measure up to 99 dimensions all at once—including inner diameters, pitches, and angles through to even more complex geometries.

Profilometer

Mitsutoyo FTA-H8D3000-D

Any discrepancies that can arise from use of lever type detectors, actually resulting from arc distortion or curvature of the needle tip, can be compensated for using software, thus enabling highly accurate profile measurements across the entire range (50mm).

Digital microscope

KEYENCE VHX

This instrument enables accurate observations with an ease and speed that cannot be achieved using optical microscopes. The log function of the digital microscope can also be used to record data and prepare reports for later use. Magnification of up to x1000 is supported.

Portable alloy analyzerNITON XLt898W
Niton XL2-800 & Niton XL2-980s & Niton XL3t-980s

Before receiving and shipping of any nickel alloy products and any non-stock items, we use this composition analyzing instrument to conduct PMI (Positive Material Identification) tests to prevent the mixture of different products and materials.

Laser scan micrometer

Mitutoyo LSM-512S/LSM-6200

By placing a target on the measuring stage and then rotating the stage, the inspector can measure the runout of the outer diameter, roundness, and warpage at the same time.
Regarding calibration
All block gauges and other standards for use in calibration are certified by external certification manufacturers at high precision of 0.01mm order. Inspection reports for each product can also be submitted. We aim to deliver the most reliable quality to our customers.
List of measuring instruments
| Instrument | Measuring range etc. |
| --- | --- |
| Hardness tester | AR-10, Rockwell hardness tester |
| Digital calipers | 0mm–1000mm |
| Point calipers for inner surface | 10mm–150mm |
| Plain calipers for inner surface | 10mm–200mm |
| Digital height gauge | 0mm–600mm |
| Three-point inner micrometer | φ6mm–φ63mm |
| Hole pitch calipers | 10mm–200mm |
| Digital micrometer | 0mm–150mm |
| Micrometer for E ring | 0mm–25mm |
| Groove micrometer | 0mm–25mm |
| Depth micrometer | 0mm–25mm |
| Thread ring gauge | M2.2–M48 No.4–1" 1/2UNC, other PF/PT, etc. |
| Thread plug gauge | M2.2–M42 No.6–1" 1/8UNC, other PF/PT, etc. 0mm–1000mm |
| Micrometer for measuring effective diameter of screw | 0mm–25mm |
| Cylinder dial gauge | φ7.5mm–φ18mm |