Go Beyond
High-end Materials
Acquired certification under the standards for aerospace quality management systems!
Osaka Stainless proudly supports Japan's quality-oriented production.
We supply metal materials for parts used in aircraft engines and offshore plants.
Osaka Stainless supplies nickel alloys with excellent corrosion and heat resistance that withstand harsh environments.
Those alloys are used in the parts and areas requiring the utmost safety standards, for example aircraft engines, rockets, and offshore plants.
If any defective material is used in a critical area, a serious accident could occur.
Absolutely no quality deviations can therefore be tolerated.
Osaka Stainless, a supplier of high-end metal materials, has acquired AS9120 certification for aerospace quality management systems.
Accordingly, we made company-wide revisions in our quality management system.
Check sheets, manuals, and more effective inspection systems have been created and implemented to enhance our quality management system to a much greater level than ever before.
Very strict quality management system with the goals of "No material mix, No defects, and No imitations."
Traceability back to receiving has been realized for both materials and processed goods!
Any metal materials under AS9120 certification are subject to even more stringent control to ensure the highest level of quality.
Metal materials under AS9120 certification
Color variations with work instructions

While light green or blue is used with our regular work instructions, conspicuous yellow sheets are used for those of metal materials that fall under AS9120 certification to draw more attention.

All materials PMI tested

Although we normally take samples for PMI tests at the time of receiving and shipping, we conduct 100% PMI tests on those materials.

Limited to workers/approvers with a specific level of technological skill

We have employee skill maps in place for use in certifying the level of our personnel's technological skills, which limit the handling of metal materials under AS9120 certification to Level 2 or higher workers. Work is handed over to the next process only between the actual workers. Moreover, the approver's stamp is kept in a locked place to clarify exactly who was responsible.

Rejects locked away

All rejects are isolated and then stored; but with metal materials falling under AS9120 certification, we also lock them in a specific storage site to prevent any mixing of isolated rejects and ensure "No wrong materials."
What is AS9120?
AS9120 is a quality management system used in the aerospace industry, in which obviously safety and reliability are considered paramount. This standard applies to logistics providers involved in the supply chain of the aerospace industry as well as any related wholesale and retail companies.
Acquiring AS9120 certification has allowed us to provide "even more confidence" to our customers in addition to the strict lot and traceability control that they know we have long been committed to.
Certified standard

AS9120B

Certification body

DNV GL

Certified date

February 24, 2020

Certification number

10000319412-MSC-ANAB

Scope of certification

Sale, import, and export of metal materials

Certified business facilities

Head office, Kawaguchi Material Center, Kawaguchi Cutting Factory, and Kawaguchi Warehouse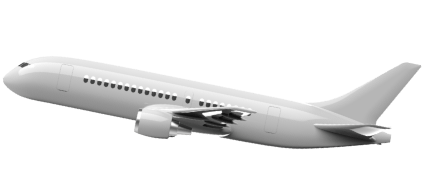 Inquiry/Request for information
Business hours: 8:00 – 17:00※closed on Saturdays, Sundays and National Holidays
TEL 81-6-6586-5626FAX 81-6-6586-5858