Stock Program

Nickel Alloys, Titanium

Stock list

Stock Program

Stainless Steel

Stock list
Stock Program

Nickel Alloys, Titanium

Stock list
Stock Program

Stainless Steel

Stock list
Comprehensive Special Metal Materials.
Strict Processing Controls.
Materials

44 Grades of Metals
— Asia's Largest!
Our varied inventory allows us to dispatch materials rapidly and even accommodate single-piece orders.
With 15 grades of nickel alloys and 29 grades of stainless steels in stock, we can promptly deliver grades, shapes, and sizes of metal materials that are unavailable anywhere else in the world.
The breadth of the stock we have of intermediate size materials enables us to offer the size of materials that is closest to our customers' needs, which helps them minimize any loss when processing nickel alloys and other high-priced materials and thus reduce the overall cost.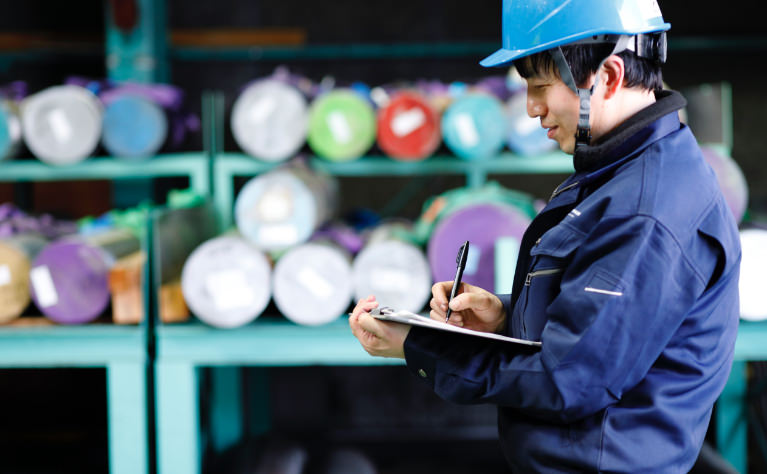 Our Strengths
24 in-house cutting machines

Using our 24 large and small metal cutting machines that can cut any grade of metal materials, we can deliver processed goods within a short time. We even cut a single piece of material to your required length.

Extensive line of materials that satisfy various international standards

In addition to JIS standards, our stock also includes items that comply with international standards such as ASTM, ASME, EN, AMS (Aerospace Material Specifications), and NACE standards (related to oil and gas industries).

Global and domestic supplier network

We have achieved consistent levels of trust with over 30 suppliers in Europe, America, and Asia. Our global and domestic supplier network enables us to quickly deliver any grade and shape of metal materials that are not in stock, even for small-lot orders.
Processing Experts

High precision processing of challenging materials
Our factories and global network fulfill various metal processing services from small to large-lot orders.
By utilizing the network of our own factories and our partners' factories equipped with highly advanced fabrication technologies, we can take small-lot through to large-lot orders for processing difficult-to-machine materials including nickel alloys, stainless steel, titanium, and cobalt alloys. Our vast range of stock means fast delivery times.
Lower order management costs and superior traceability
We have established a one-stop system for customers, starting from material procurement right through to the machine processing, so that they can decrease the time and cost of the order management. Inspections are made at high accuracy through use of our optical inspection instruments to implement stringent quality management. Furthermore, we have realized traceability that goes right back to the receipt of materials.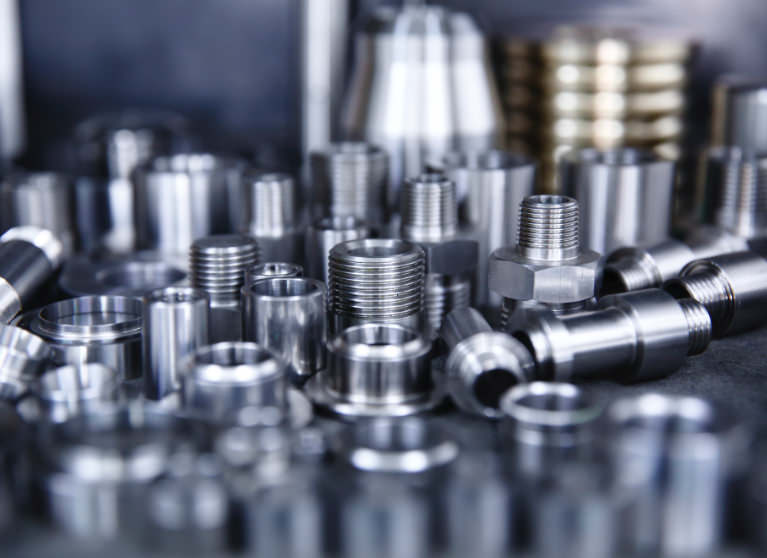 Our Strengths
Various optical inspection instruments

We have a large number of state-of-the-art inspection instruments, including digital microscopes and image dimension measurement systems, which ensure accurate inspections and quality assurance.

Large inventory

We also stock diverse off-the-shell products that include bolts, nuts, washers, and flanges made of nickel alloys or duplex stainless steel.
Quality Management

Robust systems to prevent material mixing and nonconforming items.
Complete Traceability & Process Control
Our reliable quality results from strict process control that is in accordance with ISO9001, ranging from the placing of orders and receipt of materials through to the shipping of finished products. We supply materials and products under heat number control and in-house lot control to ensure complete traceability. Furthermore, we conduct PMI tests (simplified chemical composition tests) On all material after receiving and before shipping to prevent material mix from entering or leaving the place.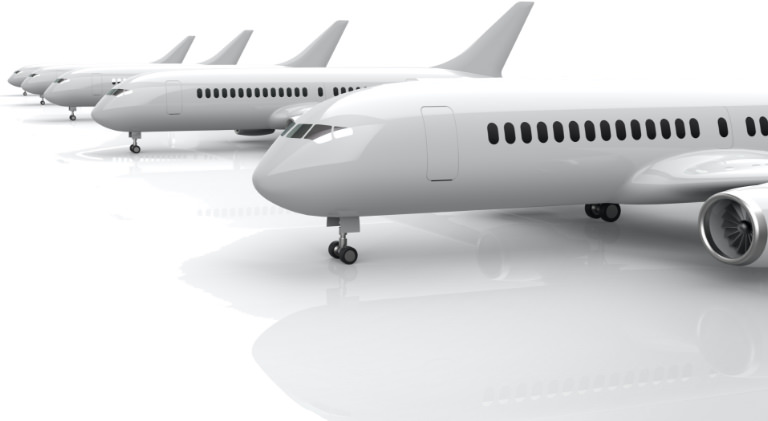 Our Strengths
AS9120 certification for aerospace quality management systems.

We acquired the certification as per AS9120 "Quality Management Systems – Requirements for Aviation, Space, and Defense Distributors," which demands the highest quality management in the metal material industry.
Inquiry/Request for information
Business hours: 8:00 - 17:00※closed on Saturdays, Sundays and National Holidays
TEL 81-6-6586-5626FAX 81-6-6586-5858
Global Network

Global network expansion from Osaka base
Global network of distributors and suppliers, covering at least 30 countries
Any necessary amounts of metal materials that we do not have in stock can still be delivered from our domestic and overseas manufacturers, import and export companies, wholesalers etc. through our vast supplier network when required.PMI tests (simplified chemical composition tests), visual inspection, and dimensional inspection are conducted on all non-stock items before shipment.
In addition, we currently export items to more than 30 countries and can deliver them anywhere in the world.