Stock List of Stainless Steels
Stock List of Stainless Steels
Stock list – Stainless Steel
Types
Stock list – Austenitic stainless steels
* Other grades and sizes of materials, as well as plates/sheets, pipes/tubes, and other shapes can be ordered from our suppliers.
Grades available through our suppliers: SUS304Se, SUS316Ti, SUS347, SUS321 and much more (Size: φ100–350mm)
Stock list – Martensitic stainless steels
* Other grades and sizes of materials, as well as plates/sheets, pipes/tubes, and other shapes can be ordered from our suppliers.
Grades available through our suppliers: SUS420F, SUS431 and much more
Stock list – Ferritic stainless steels
* Other grades and sizes of materials, as well as plates/sheets and other shapes can be ordered from our suppliers.
Grades available through our suppliers: SUS430F and much more
Stock list – Precipitation hardening stainless steels
* Other grades and sizes of materials, as well as plates/sheets and other shapes can be ordered from our suppliers.
Grades available through our suppliers: SUS630 (17-4PH) H900, H1025, H1075, H1150, and DH1150 (double aged); prompt delivery of materials from 13–500mm in diameter is possible for these grades.
Stock list – Duplex stainless steels
* Other grades and sizes of materials, as well as plates/sheets, pipes/tubes, and other shapes can be ordered from our suppliers.
* Zeron100® is a registered trademark of Rolled Alloy Inc.
* SAF2507® is a registered trademark of Sandvik.
Various metal cutting machines any grade of steel
A wide range of large and small cutting machines enables Osaka Stainless to realize the quick delivery of products that fully satisfy customers' various requirements. We support customers under a corporate philosophy of "Quick, yet accurate."
Daito SGA410CNC

2 units

Daito UGAII330

6 units

Daito UGA260

4 units

AMADA PCSAW430AX

2 units

AMADA PCSAW330

1 unit

AMADA HFA300CNC

1 unit

AMADA HFA300

2 units

AMADA CM50CNC

1 unit

AMADA CM75CNC

1 unit

TSUNE TK5C-70GL

4 units

Punch press

1 unit
Non-stock items available through domestic or overseas suppliers
Steel grade
Equivalent
UNS No.
Round bar
(Min.–Max. mm)
Plate/Sheet
(Min.–Max. mm)
Pipe/Tube
Welding rod
253MA
S30815
12.7-101.6
1.5-50.8
○
△
S32760
Zeron100
12.7~580
2~100
○
S32750
SAF2507
12.7-500
3~88.9
○
S31803/32205
SUS329J3L
S31803
8~580
2~152.4
○
S32101
LDX2101
4.76~50.8
Alloy 255
Ferralium255
S32550
12.7~355.6
446
SUH446
S44660
0.35-101.6
△
A286
SUH660
S66286
8~215
0.25~101.6
304H
S30409
19.05~355.6
4.8~152.4
○
309
S30900
3.17~457.2
0.97~76.2
○
316Ti
S31635
7~625
☆
△
317L
S31703
3.17~457.2
2~101.6
○
○
317LMN
S31726
4.76~19.05
321
S32100
10~520
1.5~101.6
○
○
347/347H
S34700
12~415
4.8~101.6
○
△
13-8Mo
S13800
12.7~215.9
1.65~101.6
15-5PH
S15500
11.11-203
4.76-50.8
17-4PH
SUS630
S17400
10~502
4.8~101.6
△
17-4PH H1150 D
S17400
25.4-480
Custom455
S45500
12.7~107.95
XM-19
Nitronic 50
S20910
12.7~400
Alloy 218
Nitronic 60
S21800
9.52~406.2
4.7~51
410
S41000
10~360
4~101.6
410S
S41008
1.5~76.2
416/416HT
S41600
3.17~457.2
420F
S42020
18-400
420
S42000
5~500
431
S43100
2~500
430F
S43020
1.5~400
440B
S44003
4~400
S31254(F44)
254SMO
8~400
2~80
△
NO8367
SUS836L
9.52~203.2
0.6~76.2
904L
N08904
6~400
2~65
○
○: Various sizes available in stock. △: Only limited sizes available in stock. ☆: Please contact us for more details.
* The welding rods are for the respective material.
We can supply materials and products that comply with various international standards including ASTM, ASME, AMS, NACE, EN (e.g., EN 10201 3.1B), and BS.
PMI tests (Positive Material Identification) are carried out on all imports before delivery to customers.
Note that securing a supply of imported items can be a fluid situation, and thus we cannot guarantee a supply. For more details on availability, please contact us when you require them.
Small-batch orders for imported items are also welcome.
Delivery time: About one week by air at the earliest
Business hours: 8:00 to 17:00※closed on Saturdays, Sundays and National Holidays
TEL 81-6-6586-5626FAX 81-6-6586-5858
Fast delivery times and small-lot orders anywhere in the world
We currently export our goods to around 30 countries throughout Asia, America, Europe, and India/Middle East. Roughly 200 shipments take place each month to overseas companies after being packed using the methods, dimensions, and modes required by the country concerned. If a customer needs our goods at a branch or factory overseas, we can make shipments directly to the end location within a short time.
Robust quality management system aiming at "No material mix and No nonconforming items"
Complete traceability and process control
Our reliable quality results from strict process control that is in accordance with ISO9001, ranging from the placing of orders and receipt of materials through to the shipping of finished products. We supply materials and products under heat number control and in-house lot control to ensure complete traceability. Furthermore, we conduct PMI tests (simplified chemical composition tests) on all material after receiving and before shipping to prevent material mix from entering or leaving the place.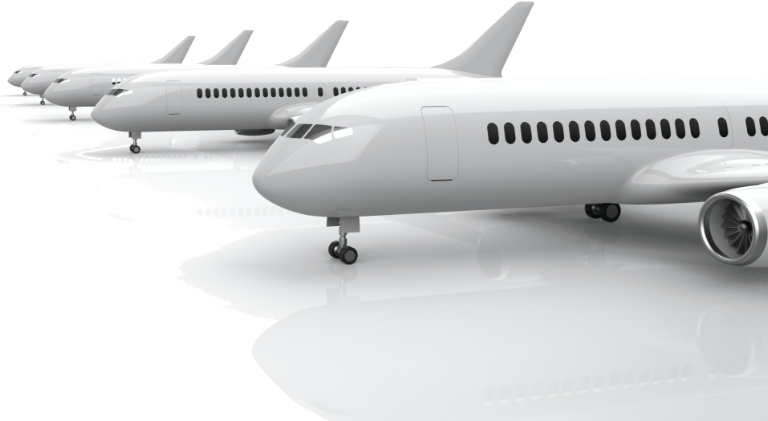 Osaka Stainless, a supplier of high-end metal materials,
has acquired AS9120 certification for aerospace quality management systems.
品質管理システムを強化
In 2020, Osaka Stainless, a supplier of high-end metal materials, acquired the certification under AS9120 "Quality Management Systems – Requirements for Aviation, Space, and Defense Distributors."
Accordingly, we made company-wide revisions in our quality management system.
Check sheets, manuals, and more effective inspection systems have been created and implemented to enhance our quality management system to a much greater level than ever before.
Expert in processing difficult-to-machine materials at high quality via its high precision technologies
Support for orders of individual units through to large-batch orders.
ISO 9001-based quality is ensured through inspections with state-of-the-art optical instruments.
Our proven track record in a wide range of industries proves our advanced processing technologies.
Business hours: 8:00 to 17:00※closed on Saturdays, Sundays and National Holidays
TEL 81-6-6586-5626FAX 81-6-6586-5858