Japan-Based. Global Network.
Osaka Stainless is not just involved in the sale of metal materials and processed goods in Japan but has also put a lot of effort into developing international trade, even at its early stages. It is now active on a global scale based on its depth of import and export experience with other Asian, European, and American companies.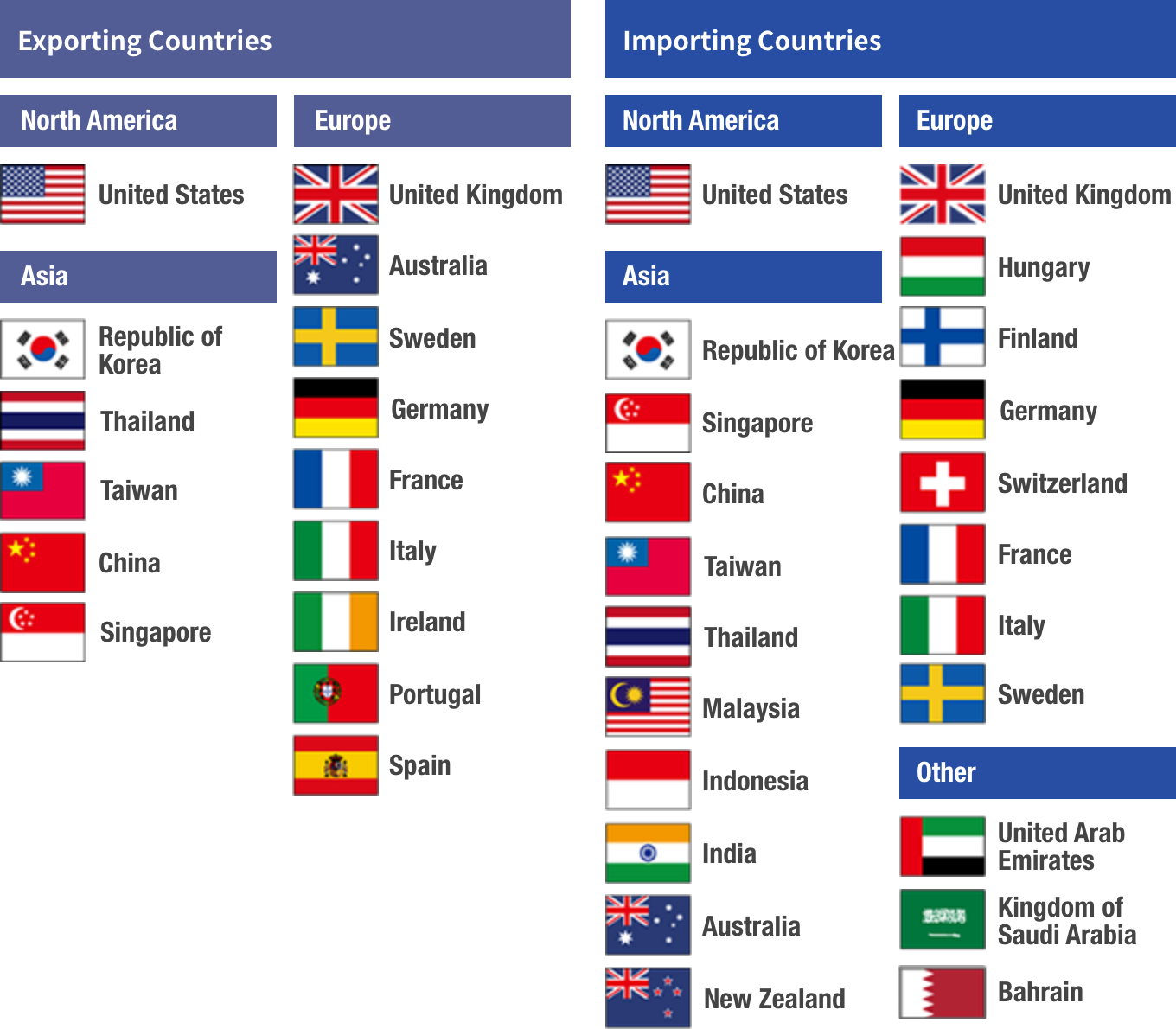 Imports

Extensive network of European, American, and Asian suppliers

Any necessary amounts of metal materials that we do not have in stock can still be delivered from our domestic and overseas manufacturers, import and export companies, wholesalers etc. through our vast supplier network when required.
Our advantages in import lie in the accommodation of small-lot orders and fast delivery times of about 10 to 14 days, in addition to meeting the diverse needs of our customers.

Imports are often associated with various uncertain factors such as delivery time, quality, differing commercial customs, and logistics. However, we can help eliminate those factors due to the long and solid business relationships we have developed with more than 30 manufacturers and wholesalers in Europe, America, and Asia.
Furthermore, accurately knowing individual supplier's characteristics through past transactions enables us to flexibly address our customer's various needs; for example, specific metal grades and sizes that are not available in Japan, materials that must comply with specific standards, specific manufacturer's materials, and specific delivery deadlines.

You can rest assured that PMI tests (simplified chemical composition tests), visual inspection, and dimensional inspection are conducted on all non-stock material products before shipment.
List of non-stock material products through domestic or overseas suppliers
Exports

Fast worldwide delivery. Small-lot orders welcome.

We currently export our goods to around 30 countries throughout Asia, America, Europe, and India/Middle East.
Roughly 200 shipments take place each month to overseas companies after being packed using the methods, dimensions, and modes required by the country concerned. If a customer needs our goods at a branch or factory overseas, we can make shipments directly to the end location within a short time.